---
Technology
Google Chrome is the most popular and secured Webkit based browser. It is a very fast, light, and a user-focused browser compares to others.  It also provides lots of extensions which makes it a perfect web browser. While using the internet via a browser, we need to do add plugins to take complete advantage of a browser. There are lots of extensions available to do lots of tasks. To improve the browsing experience, just find the best google chrome extensions from the Chrome Web Store.


 Here are some best Google Chrome extensions that you should have.
Grammarly: Most people do grammatical mistakes while writing and also type incorrectly because mistyping. We often use a website to correct grammatical mistakes. Where we copy and paste all text. Sometimes it takes too much time to correct all the mistakes. With the Grammarly, you can write and correct instantly in the browser. This plugin works everywhere on the website. Just install and sign up on Grammarly then it will display suggestions to correct mistakes.
AdblockPlus: It is very annoying to use a website which has many advertisements. You can use an extension to remove ads. The AdblockPlus is the best Google chrome extension to block popup and ads.
Google Input Tools: Do you write in other languages excluding the English then you should Google input tools. With the help of this plugin, you can type in a wide range of languages without installing software. Just install it and set a language that you want to write. For example, you choose Hindi, then you can type in Hindi by typing in phonetic language.
LastPass: There are lots of websites that we use on daily basis and need to remember many passwords. With the help of LastPass, you can manage passwords effectively. Just install it in chrome and provide a master password to add details in the LastPass Vault. Now you don't have to remember lots of password to login on websites. It is the best extension to manage passwords of multiple websites.
WOT: If you want to use the internet more securely than this plugin is a perfect option. It is the best extension to know that which website is secure or harmful. After installing this WOT (Web of Trust), open any website and click on WOT button. If a website is secure then it will show green sign and for a harmful or deceptive website, it shows red sign.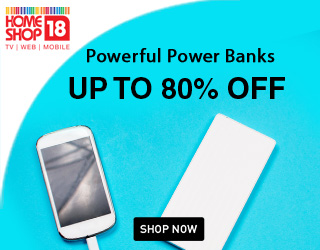 HTTPS Everywhere: It is very necessary to use precaution before doing a confidential task like online banking, Shopping from an e-commerce website, or just logging into an email. We need to make sure to check that the connection is encrypted before using a website for online banking or shopping. You can install this plugin to force a browser to open secured websites only. This is the best chrome extension to browse the internet safely.
URL Shortener: This plugin is very useful people who work with links most of the time. Mostly people use a website like bitly or URL Shortener to create short URL of a page. You can save your time by just installing URL Shortener You can create a short URL within few clicks.
Pixlr Editor: It is the best Chrome extension to edit photos. It has a simple user interface and lots of Photoshop like features that allow a user to edit images easily. You don't need to install software to edit images because it could be easily done with Pixlr Editor.